It's more than...a Swing Dance
It's more than...just a Night Out
..It's an Evening with Elegance..

The Next Generation...
"Swing & More"!

Dance Hall Dancing

Throughout the Year

January/February/April/May
June/August/October/December

Saturday, May 21st

Masks Optional
Always Encouraged

7:30-10:30pm / Cover: $10.00

VFW Post 416 - 18 E. Spring St.
Williamsville, NY

It's a Night Out on the Town...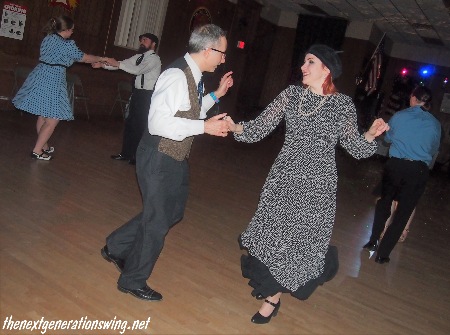 ALWAYS AN UPSCALE EVENT

…SORRY NO...
FRAYED / RIPPED / FADED JEANS
T-SHIRTS...SHORTS...NOVELTY-Ts
HOODIES...SKULL CAPS
YOGA PANTS...FLIP FLOPS
DIRTY / TORN SNEAKERS
Shoes Must be Worn / No Bare Feet

DRESS TO IMPRESS

You're attending a Social Dance...
Not a Tailgate Party

Dance Hall Dancing...
Reinvented to "NOW"
Keeping the Essence of "THEN"

The music is Swing Dance style...

Featuring the sounds of:
"Glenn Miller" "Tommy Dorsey"
...and more!

Mixed in with todays style Big Bands:
"Big Bad Voodue Daddy" "Brian Setzer"
...and yes more!

Playlist also Features...
Two of Each throughout the Night
Salsa, Cha Cha, Mambo, Rumba
Tango, Waltz, Foxtrot, Hustle

Playlist is nonstop energy for...
The Next Generation Swing & More!

It's a modern take on a long gone era...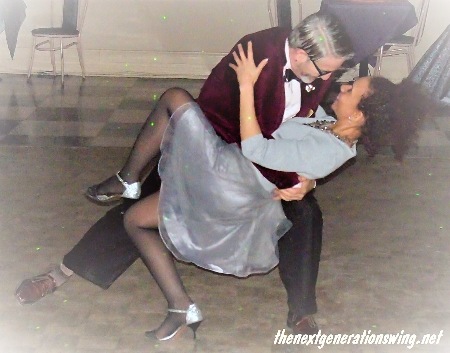 With the added Panache...
"Swing & More"
Is a Night Out to Dress Up for!

This is the Night Out that started it all!
Buffalo's Original Revival Swing Dance

21
Y
E
A
R
S

21
Y
E
A
R
S

Let's Keep...
"Dance Hall Dancing" alive!

Don't Dance...Can't Dance

For Private Lessons...
Call Chazz: 716-876-9097
He will get you moving in all the dances!

Class with Brass
Lets start a trend.

It's a New Decade
We "had"...
The Roaring Twenties
Welcome too...
Sassy Classy Twenties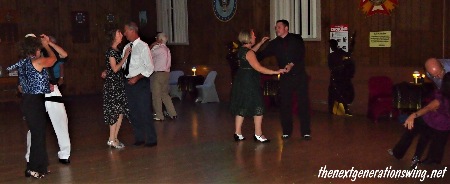 Ps: This "trend" is not just for out dancing.
When out in public...
It's not always a tailgate party.

Like us on fb:
The Next Generation "Swing & More"

Thanks for swingin' by!

Private Lesson info & More:
<=<=<=<=<=<=<=<=<=<=
Click Headings on Side Bar

716-876-9097