It's more than...a Swing Dance
It's more than...just a Night Out
It's a Modern take on a long gone era.

Third Saturday of...

February/April/June
August/October/December

"Big & Bad"
Christmas Dance
December 16th 2023

Theme Attire Optional...Always fun to do!

VFW Post 416 - 18 E. Spring St.
Williamsville, NY

7:15-Swing Class w/Chazz
Followed by Dancing at 7:45pm
Cover: $10.00 (Includes Group Class)


"Disco & More" - Jan/May/Sept

It's a Night Out on the Town...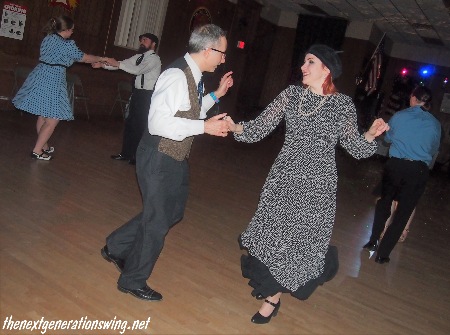 The music is for Swing Dance Night...

Featuring the sounds of:
"Rockabilly" "Glenn Miller" "Tommy Dorsey"
...and more!

Mixed in with today's style Swing Bands:
"Big Bad Voodoo Daddy" "Brian Setzer"
...and yes more!

Playlist also Features...
Two of Each throughout the Night
Salsa, Cha Cha, Mambo, Rumba
Tango, Waltz, Samba, Foxtrot, Hustle

Music & Dance Hall Ambiance is the staple for...
The Next Generation Swing & More!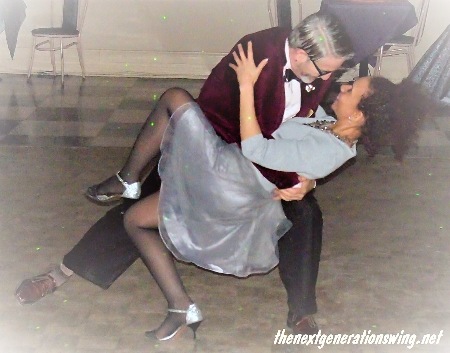 With the added Panache...
"Swing & More"
Is a Night Out to Dress Up for!
Dress to Empress


…SORRY NO...
FRAYED / RIPPED / FADED JEANS
T-SHIRTS...SHORTS...NOVELTY-Ts
HOODIES...SKULL CAPS
YOGA PANTS...FLIP FLOPS
DIRTY / TORN SNEAKERS
BARE / STOCKING FEET

You're attending a Social Dance.
Not a tailgate party!!!

The Night Out...
That started it all!
Buffalo's Original
Revival Swing Dance




23
Y
E
A
R
S

Let's Keep...
"Dance Hall Dancing" alive!

Don't Dance...Can't Dance

For Private Lessons...
Call Chazz: 716-876-9097
He will get you moving in all the dances!

Class with Sass
Join the trend...

We had...
The Roaring
Twenties
Welcome too...
Sassy Classy
Twenties
(2020-2029)

Ps: This "trend" is not just for the dances.
When out in public...Dress Appropriately

Like us on fb:
The Next Generation "Swing & More"

Thanks for swingin' by!

Private Lesson info & More:
<=<=<=<=<=<=<=<=<=<=
Click Headings on Side Bar

716-876-9097